The US ambassador to the United Nations met with residents of Kibbutz Nahal Oz in the Gaza vicinity. She asked them about life during Operation Protective Edge and they shared their community's fears and determination. When asked whether they thought of leaving the kibbutz during the operation, one resident said, "This is our home, and we cannot see ourselves living elsewhere."
Haley visited the kibbutz's war room and met with the residents and children who told her about the security situation in the face of the threat from Gaza. The residents gave her a book with pictures made by kindergarten children who thanked her for her support of Israel.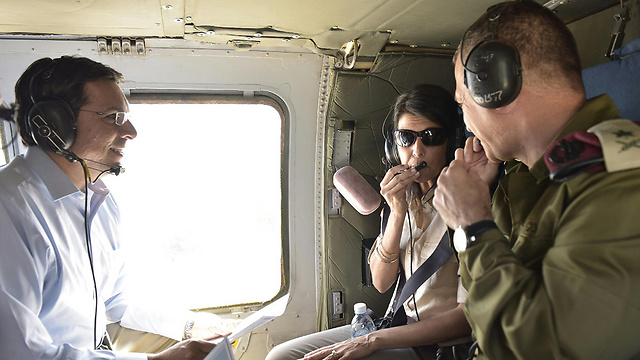 "She was lovely," said Oshrit, a resident of Nahal Oz. "The children told her a bit about the situation on the kibbutz and she was attentive and very pleasant."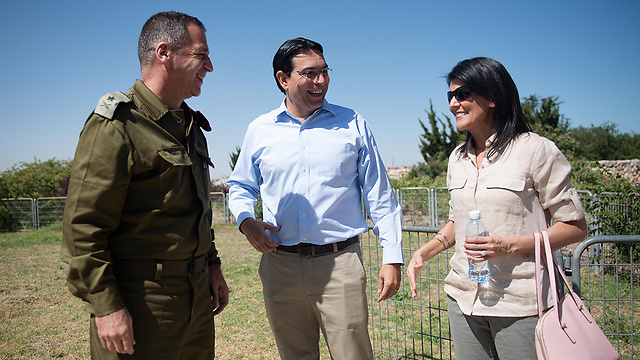 During her visit to the Gaza border region, the US ambassador also visited the Kerem Shalom Crossing, through which goods enter the Gaza Strip. From there she took off for a tour of the northern border.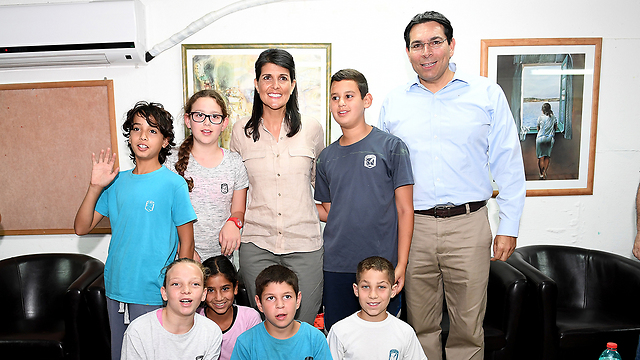 Haley recently met with the Goldin family. Thursday, Danon told her that "Hamas is acting with unthinkable cruelty by holding on to the bodies of our soldiers Hadar Goldin and Oron Shaul. We appreciate the American assistance in the efforts to bring them back and we will not rest until they are returned."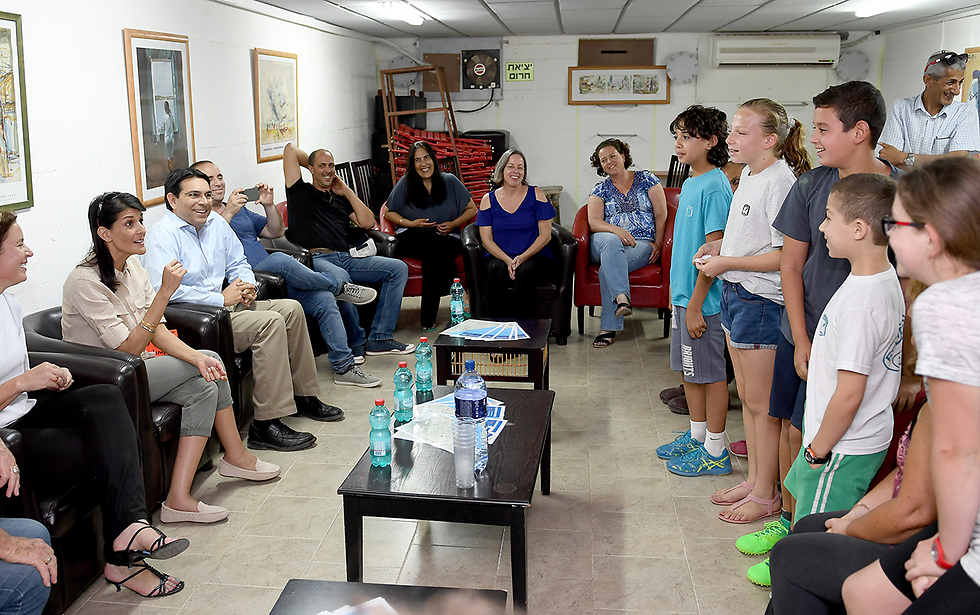 Her visit to Israel began with meetings with Prime Minister Benjamin Netanyahu and President Reuven Rivlin. Haley, who slammed the Human Rights Council's actions against Israel, told Netanyahu: "All I did was tell the truth, and I am quite overwhelmed by the reactions. It was a custom at the UN, something they were used to doing, and if there is one thing I have zero tolerance for, it's bullying—and the UN behaved like that towards Israel simply because it could."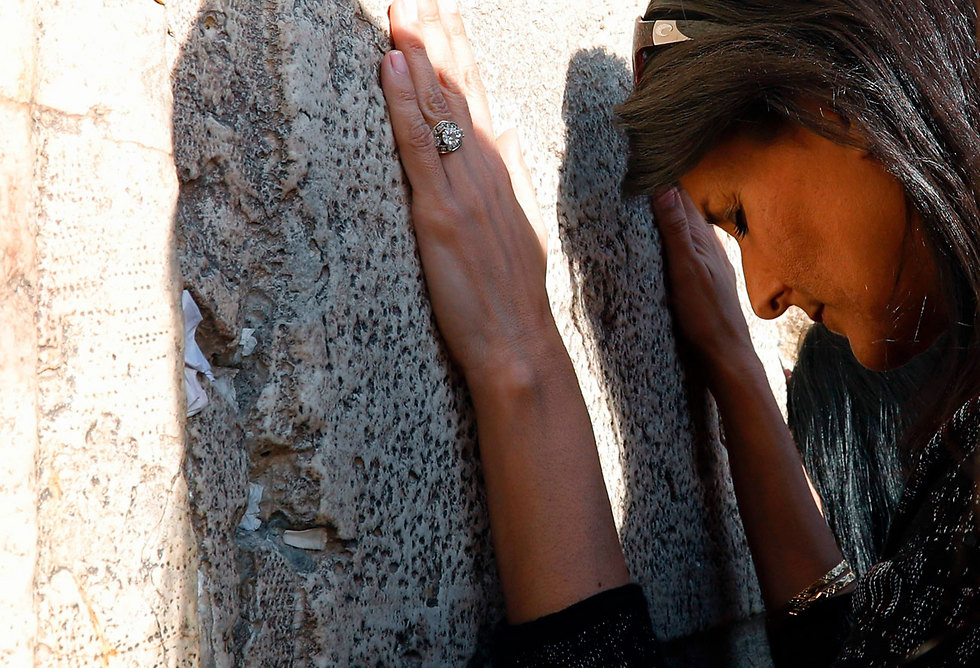 Later Haley visited the Western Wall. The Western Wall Heritage Foundation said that Hailey received an explanation from the rabbi of the Western Wall, Shmuel Rabinowitz, about the place and its importance to the Jewish people. But when special room was made for her at the Wall, she insisted praying with the other women who were on site saying, "I want to be here like every other person."
Read More: Y Net